Sunday, January 2nd, 2011
Hair grows in three (3) stages: Anagen, Catagen, and Telogen.
The Anagen phase is the phase where hair is actively growing. This phase usually lasts longer in women than men. When hair loss occurs it was found that the anagen phase shortens and the hair strand gets thinner (miniaturization of hair).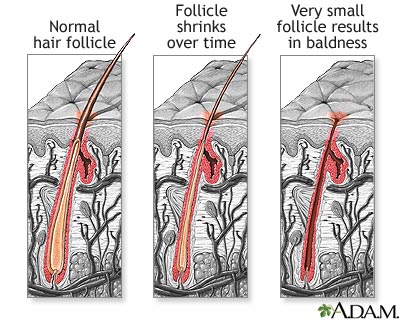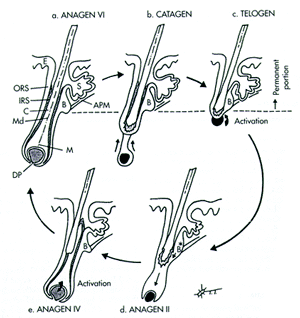 Nourishing the hair starts in nourishing your body. A permanent solution to hair loss lies in nutrition, diet, metabolism, hormones, not in topicals. Topically applied herbs and oils can help but they often help by decreasing inflammation locally on the scalp or by killing off scalp parasites.
Find more images and illustrations here: