Tuesday, May 31st, 2011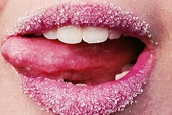 I recently completed reading a book titled Sugar Blues by William Duffy, I picked it up at a closeout sale at a Borders bookstore for half price. I like this one, learned a few things from it and have since recommended it to a few friends. I also have largely gone on a sugar-free experiment. I also recommend you read this book, it's a classic diet book, yet it sounds as if it was written a couple years ago, there might be a few outdated bits and pieces but again, this is a classic worth reading and has a wealth of insight to offer you. I had reduced my sugar intake for a few years, seeking to be "moderate", this book is actually helping me far "very easily" resist sugar. I am almost sugar free these days. I appreciate the history in this book, you will learn about the history of sugar, and other things like fermenting, sauerkraut and beer. You will learn how sugar was invented, and you will be reminded that unlike salt (so essential people used it as currency in the past) sugar is a relatively new addition to our diet. This book touched me in a positive way, and I feel it will do the same with you. You just might never look at food and eating the same way again! all good positive things!
Well, what else does the book talk about? Duffy makes it clear how he dislikes how sugar is labeled (or not labeled) on products and how it is inaccurate to lump refined sugar with other healthy carbs under the same label name. See, not all carbs are the same, but a food label doesn't tell you that, nor does it say how much added sugar is in a product. You might be surprised to learn what I learned about brown and raw sugar products, and what they put sugar in (ketchup, mayo, dressing, etc), you'll read about sugar and the persians, indians, crusades, and even slavery! The book is easy to read as well, well documented and sourced.
Knowing what I know now, it is difficult to allow myself to eat sugar, and I have this book to thank. This books acts as an anti-sugar vaccine or an anti-sugar booster shot. If you crave sugar simply read this book and you will no longer crave it!
Sugar is not a nutrient, it is not empty calories either, it is actually an anti-nutrient, when you eat it you are eating something that takes away vitamins from your body to rid itself of sugar.. thus Duffy defines it as a poison, and I see why.